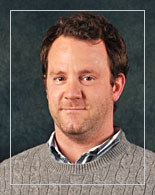 Scott Bourne, PE, QSD
Senior Project Engineer
Mr. Bourne is an environmental engineer with over ten years of multi-disciplinary environmental engineering experience. He combines his chemical engineering background with civil and environmental engineering training to execute a diverse array of environmental projects. Mr. Bourne is the engineer of record for site investigations, feasibility/treatability studies, and conceptual/final designs for remediation and civil engineering projects. He has special expertise on water quality, stormwater, or coastal management projects, where he has assisted Weiss Associates' clients by developing engineering designs, including final plans and specifications, as well as construction oversight for remediation and civil projects. Mr. Bourne
focuses on communicating with clients to understand project objectives and enable delivery of
efficient and practical engineering solutions.
Specialties
Environmental Engineering
Storm Water Management
Soil and Groundwater Remediation
Water Treatment Systems
Project Management
Education
BS, Chemical Engineering, Ohio University, Athens, Ohio
Registration
Professional Engineer, Civil, No. C 72817, California
Professional Engineer, Chemical, No. CH 6131, California