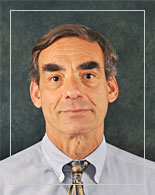 Richard Weiss, PG, CEG
Principal Engineering Geologist, Founder

Mr. Weiss is the founder of Weiss Associates. He is a Certified Engineering Geologist with over 30 years of experience in groundwater hydrology and engineering geology. He is a principal investigator in government and private sector studies addressing water quality and resources, environmental assessment, natural resource development, and engineering geology. Mr. Weiss has proven effectiveness in project design, management, and execution; project quality assurance/quality control; report preparation and presentation; and expert witness/legal support.
Specialties
Contaminant Hydrology
Engineering Geology
Litigation Support
Education
MS, Engineering Geology, Stanford University, California
BS, Geology, City College of New York, New York
Registration
Registered Professional Geologist No. 3329, California
Certified Engineering Geologist No. EG 1112, California
Licensed General Engineering (A) Contractor with Hazardous Substances Removal and Remedial Actions Certification, State of California (1990) No. 60481
Licensed Water Well Drilling (C-57) Contractor, State of California (1990) No. 606481