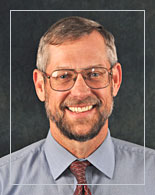 Mike Dresen, PG, CEG, CHG
Principal Hydrogeologist

Mr. Dresen is a Professional Geologist, Certified Engineering Geologist, and Certified Hydrogeologist in California with over 30 years of experience in project/program management, technical oversight, groundwater investigations, regulatory compliance, environmental geology, and engineering geology. He has extensive experience in managing, planning, and conducting groundwater, geologic, remedial action, environmental, geologic hazards, and engineering geologic investigations. Mr. Dresen is highly experienced in all phases of CERCLA investigations and documents. He is also experienced in assessing geologic hazards and
surface water geology for land use planning/land management. Mr. Dresen has superior
management, communication, and writing/editing skills. He manages and has worked on Weiss Associates' Lawrence Livermore National Laboratory Superfund projects for over 24 years. He is responsible for the company Quality Management/Quality Assurance program and resource allocation, and is a member of the Alliance of Chief Executives in the San Francisco Bay Area.
Specialties
Program and Project Management
CERCLA Investigations and Documents
Technical Oversight
Resource Allocation
Quality Assurance
Company Operations
Strategic Planning
Education
MS, Environmental Geology, California State University, Hayward, California
BS, Physical Geology, California State University, Hayward, California
Registration
Registered Professional Geologist No. 4010, California
Certified Engineering Geologist No. EG 1246, California
Certified Hydrogeologist No HG 118, California
Credential: California Community College Instructor, No. 218 DRE001