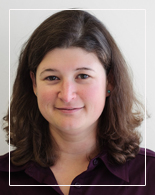 Anja Verce
Project Manager
Ms. Verce is an Engineer with a master's degree in environmental engineering and science and more than ten years of experience in soil and ground water investigations and site remediation. Her experience includes project management, litigation support, regulatory compliance, conceptual and final designs for in-situ remediation projects, feasibility and treatability studies, subsurface investigations, and hydrogeologic and geochemical data interpretation. Her current project activities range from in-situ bioremediation, in-situ chemical reduction, in-situ pneumatic fracturing, and tracer test implementation to monitoring and evaluation for site closure. Her master's degree included a feasibility study of monitored natural
attenuation of arsenic-contaminated ground water at a DOE site in South Carolina, as well as
column experiments to determine removal efficiencies of trichloroethylene and technetium-99
from ground water at a DOE site in Kentucky.
Specialties
In-situ Chemical Reduction
In-situ Pneumatic Fracturing
Site Investigations and Litigation Support
Tracer Test Studies
Education
M.S., Environmental Engineering and Science, Clemson University, Clemson, SC
M.S., Industrial Engineering and Environmental Planning, University of Applied Sciences, Trier, Germany
B.S., Interdisciplinary Studies (emphasis in Biology and Chemistry), Lander University, Greenwood, SC
R.N., Herz-Jesus-Hospital, Trier, Germany